Built for

Creators
Mint, collect, and trade goods. Not your creative rights.
True digital ownership
Control Without Compromise
Set your own terms and price, collect your own royalties, preserve your work forever, and trade with confidence.
Get the Royalties You Deserve
Get paid upon any resale, whether on a centralized marketplace or directly peer-to-peer with our enforced on-chain royalties using Offer files.
Peer-2-Peer Trading
Trade and exchange on your own terms and price, without the reliance and unnecessary fees of marketplaces. Trade without worry, counter-party risks, or scams.
True Preservation
Preserve creations and collections forever, even when your assets live on centralized exchanges and marketplaces. Our unique coin set model means true ownership, not just recorded data on a smart contract.
Create & MINT on a revolutionary blockchain
↑Green. ↑Decentralized.
↑Scalable. ↑Secure.
816k+
Mints*
167k+
Trades*
$1.84m+
Volume (USD)*
*Since the Launch of our NFT1 Standard in June 2022
Built for Creators First
GodofCrypto.xch
We chose Chia blockchain not only because NFT1 truly put creators' rights back to their hands, but also because Chia offer file allows P2P transactions for mixed assets include NFT & CAT. And Chia's DataLayer and DID provide a rich and broad imagination space for NFT projects.
Monkeyzoo
Problems solved
Royalties Provenance ✅
Permanence ✅
Peer to peer ✅
Trade anything for anything ✅
Datalayer ✅
Coin-set ownership ✅
Economical ✅
Eco friendly ✅
Security ✅
The first real #web3 NFT standard exists. Why settle for anything less?
SynthwaveAndy.xch
A supportive community, easy minting tools, and a low cost to enter. Mint your entire masterpiece collection today with just a few clicks and a handful of Mojo's, which you can get free from a faucet. Need to mint more? Plot some spare HDD space and join a pool.
Tutorials to Help Creators Thrive
Wallet Setup
Set up your Chia wallet and Decentralized Identifier (DID).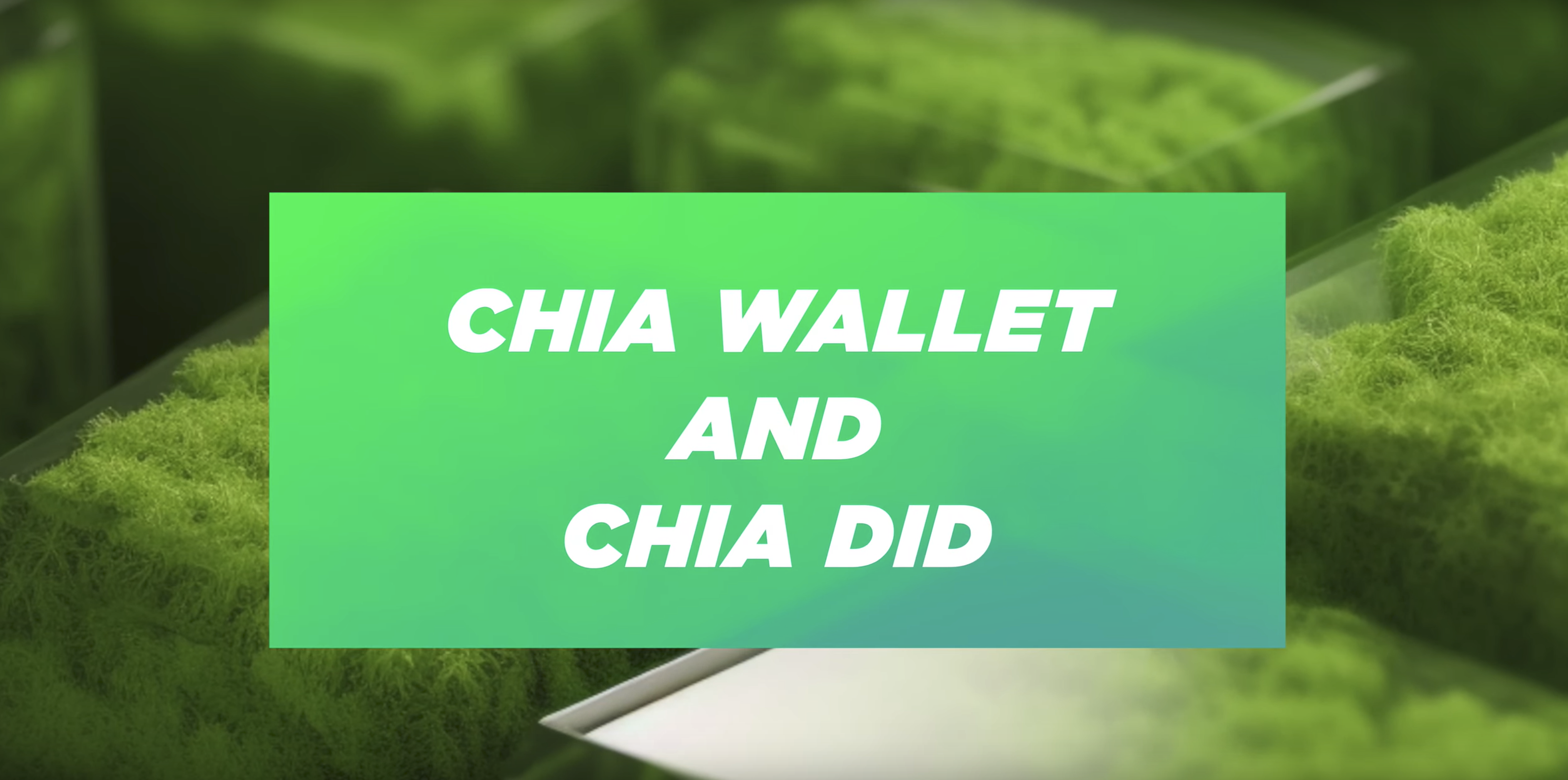 Buy and Sell
A step-by-step on how to buy and sell NFTs from your Chia wallet.
Peer-2-Peer NFT Trades
Chia Offers allow for trading without the need of a middleman. Easily create a listing for your NFTs, set the price and post to a marketplace (or even directly to Twitter). Anyone can accept your terms and complete a transaction in a Chia wallet.
✅ Avoid scams and other counter-party risks
✅ No marketplace fees
✅ Get more control and value
NFTs Grown on Chia
Explore NFTs and NFT collections built on Chia.
Level-Up Your Next Gaming Project
Unparalleled transparency, security, and verifiability on our public blockchain to take your game's experience to the next-level. Let Chia help unlock the potential of your next game.
Explore NFTs Beyond Art
Digital collectibles, ticketing, loyalty programs, real-estate, automotive, gaming and much more. Explore the possibilities of how Chia's blockchain can support your next project or brand.
Why Chia?
Create and Unlock the Potential
Get the most out of your NFTs through our popular digital communities and tools.
Access our official documents, guides, tools, and chat groups for support
Ready to Start?
Get started by downloading our official wallet (or another) and add in XCH.
Get in touch with our resident NFT experts.